Bol island Brac
Bol is the oldest coastal village on the island of Brač. It is situated on the secluded southern slopes of the island, below the 'Bolske krune' (the Crown of Bol) and 'Vidova Gora' (Mount St. Vid – 778 m), the highest peak of all the Dalmatian islands.
Bol was once a settlement of winegrowers, fishermen and sailors but, today, it is primarily a tourist destination. The local people are direct and original. This popular Brač settlement has a developed offer of modern hotels and diverse types of accommodation: private houses, apartments, villas and campsites.
Tourism began about 100 years ago
At the beginning of the Century tourism started developing in Dalmatia. Bol had all the conditions for tourism development: many beautiful beaches along the coast, among which Zlatni Rat is still the most notable, crystal clear sea, optimal climate conditions, shady wooded areas by the beaches and drinkable spring water. The shy beginnings of organized tourism to Bol date back specifically to 1923.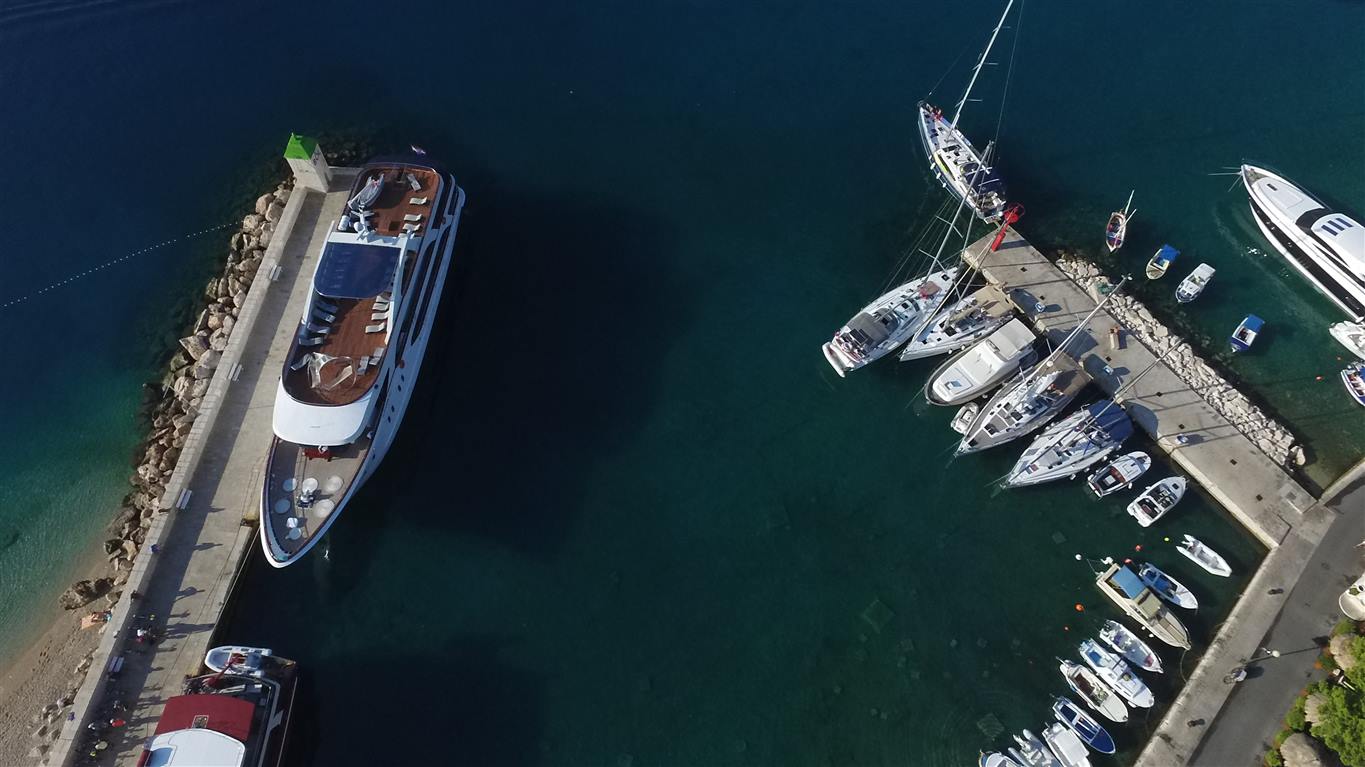 Bol harbor
a bird's-eye view
Zlatni rat beach
Symbol of the Adriatic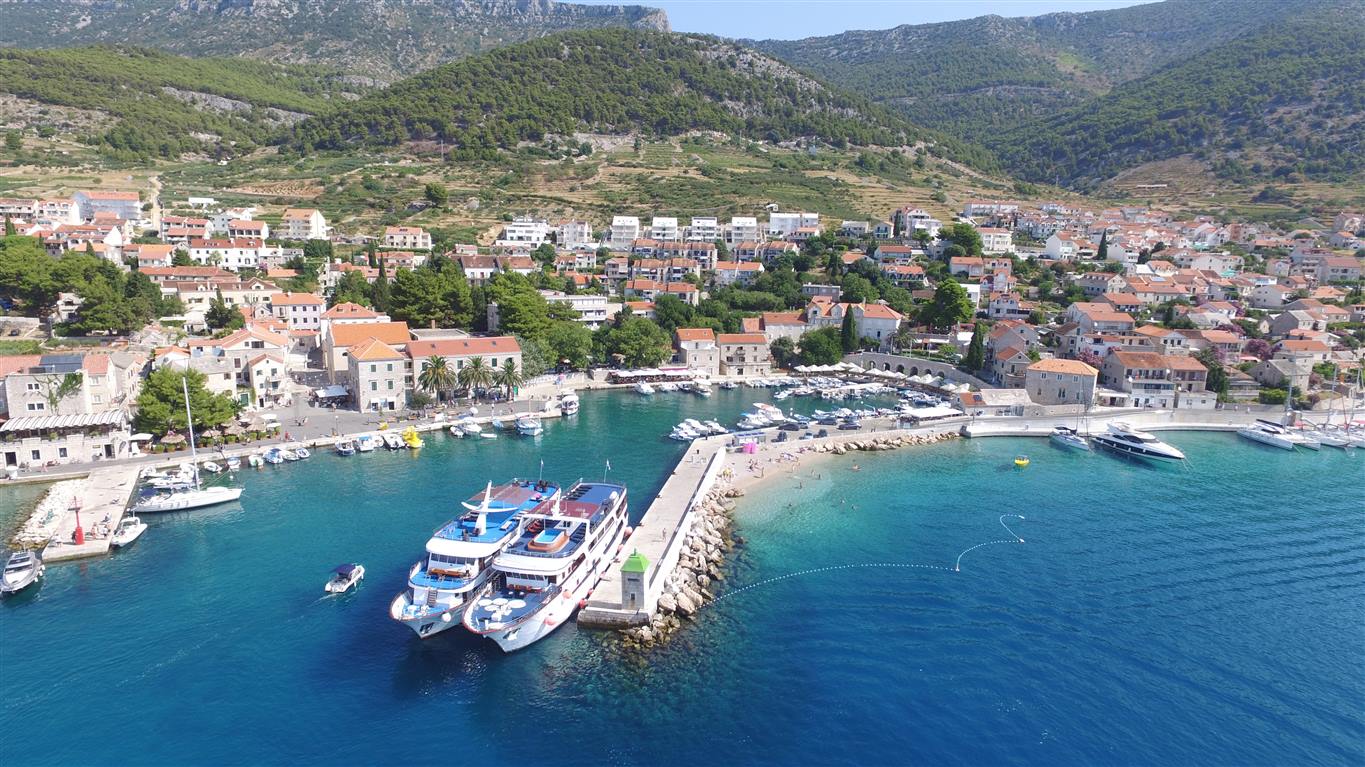 Port of Bol
a place for everyone
Bol today
Bol was developed as an island tourist resort, becoming one of the leading tourist destinations in Dalmatia. Bol and the company "Zlatni Rat" have received numerous honors and awards for their effort and achievements in the development of tourism and for the quality of their services. During the 1990s, tourism development in Bol came to a temporary standstill because of war in the region. Today,however, Bol is once again the unquestionable tourist mecca of Dalmatia and of the Croatian Adriatic.