Topolino Bol
Topolino Bol
Topolino Bol
Terrace Pizzeria/The Topolino Restaurant is only several meters from the sea. The ambient of this very popular restaurant is exquisite, enhanced by ancient pines and live music. In addition to the excellent pizzas prepared by our top pizza chef, we heartily recommend the pasta and other delicious specialties.
In Bol center, live music every night
Morning coffee
In center of Bol.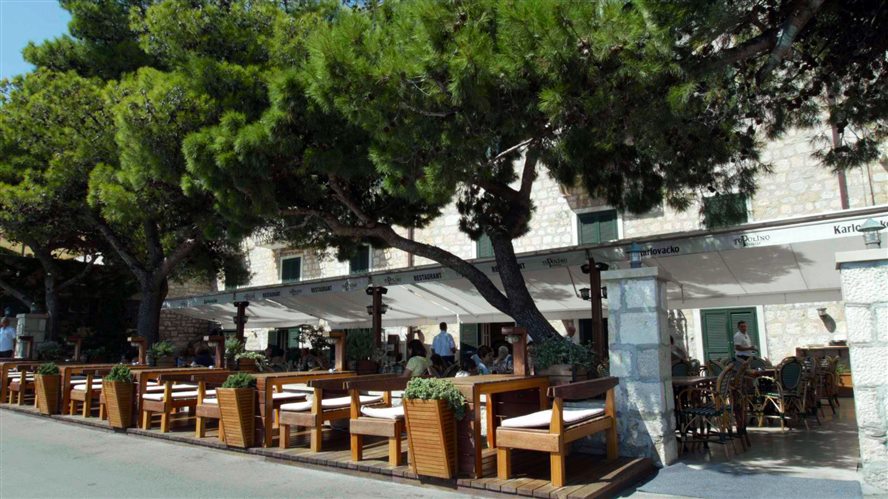 Varadero
Welcome to Bol.
White party
White party by Pervol.